Es wurden keine Produkte gefunden, die deiner Auswahl entsprechen.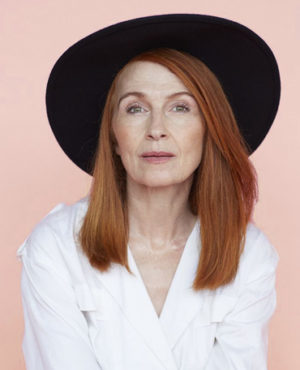 " My books are marked down because most of them are marked with a on the edge by publishers."
Savanna Walker
€

12.00
Warum ist der Name einer Frau, die 1917 das erste weibliche Mitglied des russischen Kabinetts, später die weltweit erste akkreditierte Diplomatin wurde, heute fast vergessen? Die geschiedene und alleinerziehende Alexandra Kollontai sorgte für verbessertes Arbeitsrecht, legalisierte Abtreibungen, liberalisierte das Scheidungsrecht, und wurde zweimal für den Friedensnobelpreis vorgeschlagen.
Diese Vordenkerin entreißt Maria Wiesner dem Vergessen. Ihr kompromissloses Leben nach modernen Prinzipien ist eine Inspiration für alle, die soziale Gerechtigkeit und Gleichberechtigung noch lange nicht vollendet sehen.
€

24.00
Anlässlich des Todestages von Dante Alighieri veröffentlichte das Feuilleton der Frankfurter Allgemeine Zeitung Kommentare und Erkundungen unterschiedlichster Autorinnen und Autoren zu Versen der "Göttlichen Komödie". Maria Wiesner befasste sich mit den Auswirkungen von Dantes Dichtung auf das Kino.
€

12.00
Does it really spark joy? Was wirklich hinter unserem Aufräumwahn steckt. Wir sortieren, falten, verstauen, und am liebsten misten wir aus und schaffen Platz für neue Dinge. Dabei haben diese Wegwerfexzesse – befeuert durch Ratgeberliteratur und Tauschbörsen im Netz – längst einen gigantischen Warenkreislauf erschaffen, der uns selbst in unbezahlte Verkaufskräfte der Online-Riesen verwandelt.
€

10.00
Verspätungen, Zugausfälle, geänderte Wagenreihung, fehlende Sitzplatzreservierungen und ewige Baustellen – kein Unternehmen erregt den Unmut seiner Kunden so sehr wie die Deutsche Bahn. Survival Training inklusive. Fast jeder Zugreisende kann solche Geschichten erzählen. FAZ-Redakteurin Maria Wiesner hat die irrsten Erlebnisse Bahnreisender gesammelt.
€

34.90
Die "Freienbibel" gibt praxisnahe Antworten auf die wichtigen Fragen freier Journalistinnen und Journalisten.
UPCOMING EVENTS
The Bookshop Events
Newsletter to get in touch
Stay In Touch with Our Updates